With the end winter near (thank-goodness!) our skin is likely to be dry, scaled and flakey. The cold air and wind, juxtaposed with indoor heating is drying for skin.
Until the end of November I'm offering a special add-on of a half hour, full body, dry body brushing with your choice of massage.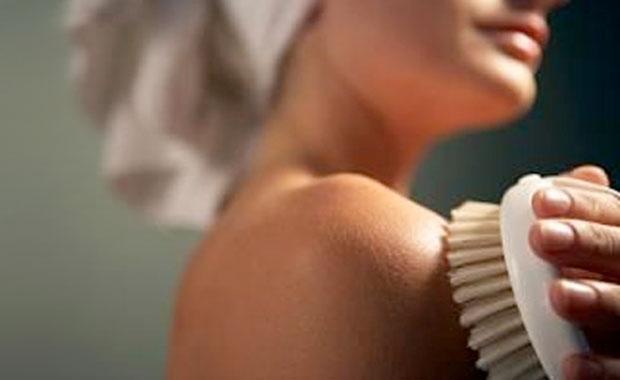 The technique uses a soft, natural-fibre body brush, starting with the extremities of the body such as the hands and feet, with long flowing movements up towards the body. This aids the lymph system to drain. Small back and forth motions are used between the fingers and toes and small circular strokes in a clockwise direction on the stomach, to aid the movement of the digestive system.
Body brushing helps speed up the process of detoxification via the lymph stimulation. The lymphatic system is important for eliminating waste and dead cells from our body, by transferring them to the bloodstream ready for elimination.
Exfoliating like this also rids the skin surface of dry and dead skin cells, allowing more moisture to penetrate the dermal layers. Following the dry brushing in your choice of massage we use a moisturising almond oil, a refreshing peppermint foot cream and nourishing almond oil hand cream.
Other ways to avoid dry skin in winter is to use a humidifier at home. Increasing humidity means more moisture in the air and your skin is less likely to dry out. Also drink plenty of water, limit harsh facial peels or scrubs and super hot showers during winter, as they are all drying to the skin.
Winter Special Add-on Dry Brushing $30 p/half hour
Click here to book now, then chose Dry Body Brush and your choice of massage.